Hexa Rconnect-PLC- Industrial Remote Access Connectivity Solution Based On SD-WAN Technology
Our Hexa Rconnect-PLC is a new generation industrial remote connectivity solution which is based on the latest true SD-WAN technology. It is more advanced and more secure than traditional VPN based remote connectivity. It is quick to deploy and covers all the aspects of remote programming, monitoring and maintenance of PLANTS/PLCs/SCADA remotely. It is easy to manage and gives lots of flexibility to deploy in the challenging industrial remote connectivity scenarios.
Hexa Rconnect-PLC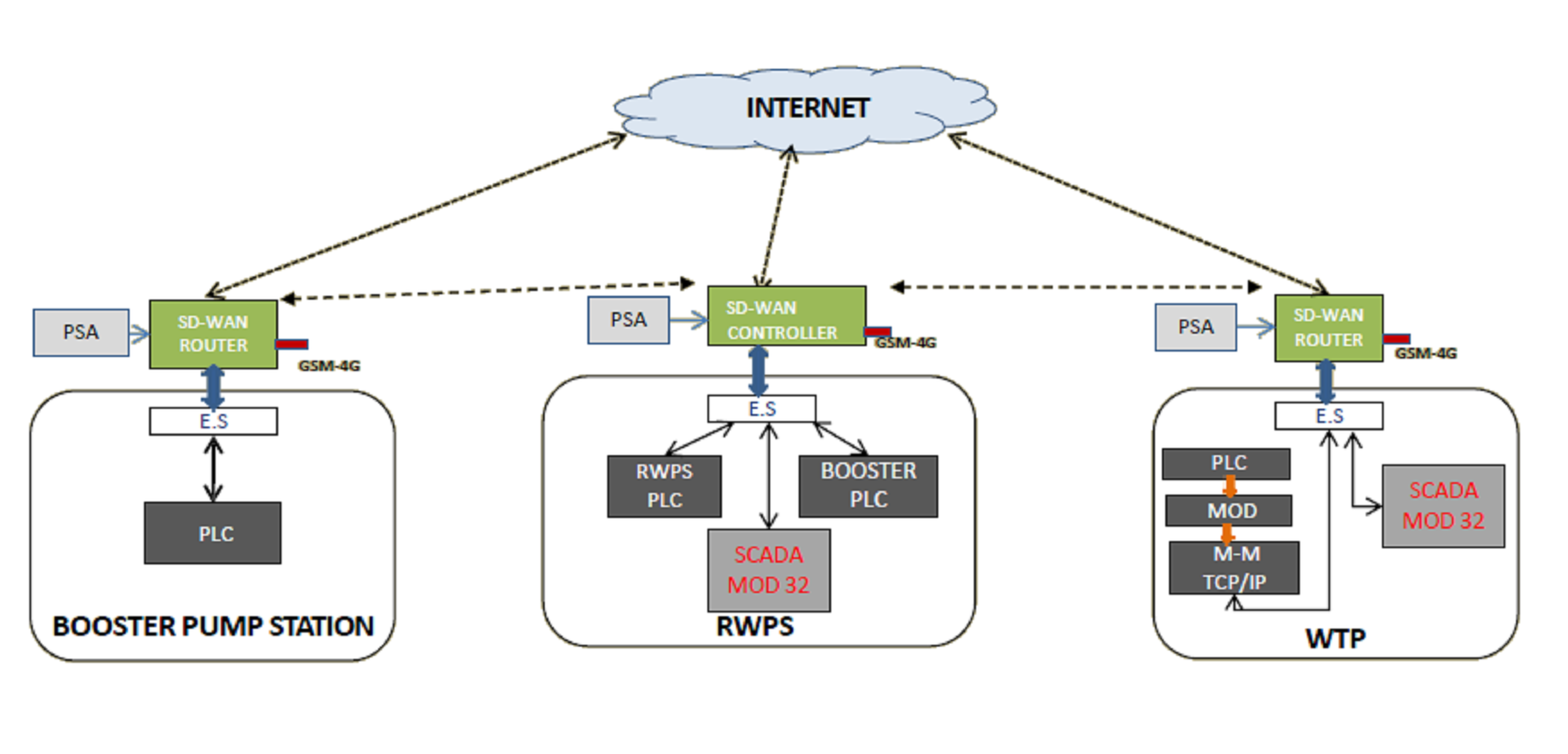 Hexa Rconnect- PLC enable Machine Builders to troubleshoot their machines without going on-site, drastically reducing support costs, improving customer responsiveness, and increasing machine up-time.
Hexa Rconnect-PLC – USPs
Unique Functionality which is not available with other remote monitoring system like EWON, Mitsubishi etc.
No Static IP Required on either end
Can write/update the PLC & PLC monitoring tool database directly
Vendor neutral: compatible with most of the industrial automation components like PLCs, HMI, SCADA etc.
No configuration required
Supports multiple devices
Plug n play deployment
Remote access Conectivity Solution for PLC based machine.
BENEFITS
Private Network Over Internet
No Static IP required
No Configuration
End to End SSL Encryption
Onetime Deployment
Supports 4G/Brodband
Affordable
ENABLE
Higher Uptime
Lesser man Hours

Quick Service
Customer Satisfication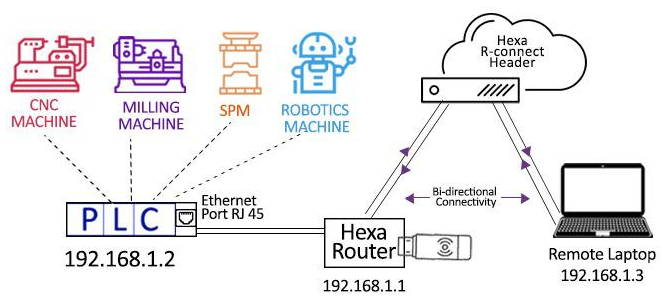 A MUST HAVE FOR ANY PLC BASED MACHINE
Hexa Rconnect-PLC Features
No Static/ No Public IP required on either end

Makes this more secure as all the connectivity is deployed on private IP Network.
Encryption

It has integrated AES 256 Packet Level Encryption that makes it more secure. Data from PLCs is encrypted while transferring through tunnel, which makes sniffing impossible.
Highly Secure]>

7 layers of SSL Certification and No Static IP/ No Public IP.
Scalable

Easily scalable. No skilled IT person required.
Quick Deployment

Plug and Play deployment.
Affordable

Onetime Cost.
High Availability

Multiple WAN connectivity options Built in Failover mechanism.
Supports

ILL/ Broadband/ WIFI/ 4G/LTE.
Supports ADSI/Domain Extension

All machines under single extended Lan Over Internet.